Your Orlando Magic Starters:
E'Twaun Moore
Arron Afflalo
Josh McRoberts aka Brad Pitt
Glen Davis
Nikola Vucevic
Injuries:
Jameer Nelson (questionable)
Hedo Turkoglu (out)
Key Bench:
JJ Redick
Andrew Nicholson
Mo Harkless
Brooklyn Nets Starters
Deron Williams
Joe Johnson
Keith Bogans
Kris Humphries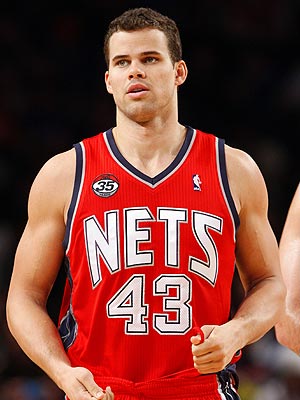 Brook Lopez
Injuries:
Gerald Wallace
Key Bench:
CJ Watson
Andray Blatche
Marshon Brooks
Thoughts and Predictions: First of all, how is Keith Bogans still in the league?!?!?!??!?!
Anyway, I hope Jameer Nelson comes back tonight because I don't think we have a chance without his leadership on the court. Deron Williams will take advantage of the inexperienced Moore. Afflalo has his work cut out as well. I also give the nod to the Nets' bench.
On the flip side, I expect our front line to outrebound the Nets. I think if we can convert enough 2nd chance opportunities we could keep the game close.